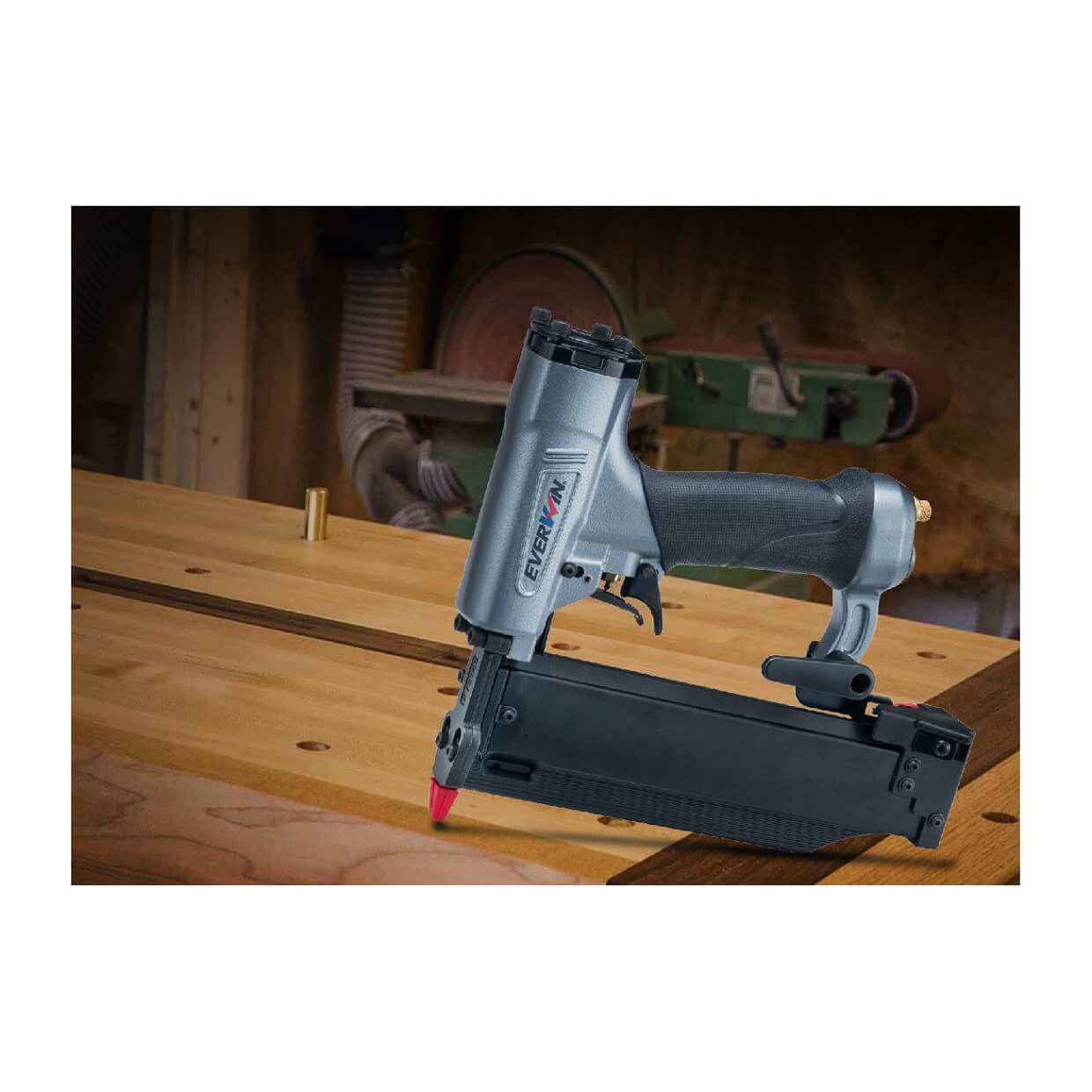 Media Reports
"Pin Nail Parlay: Are EVERWIN Pin Nailers Worth The Gamble?", An Article by Nail Gun Depot
Oct 17, 2017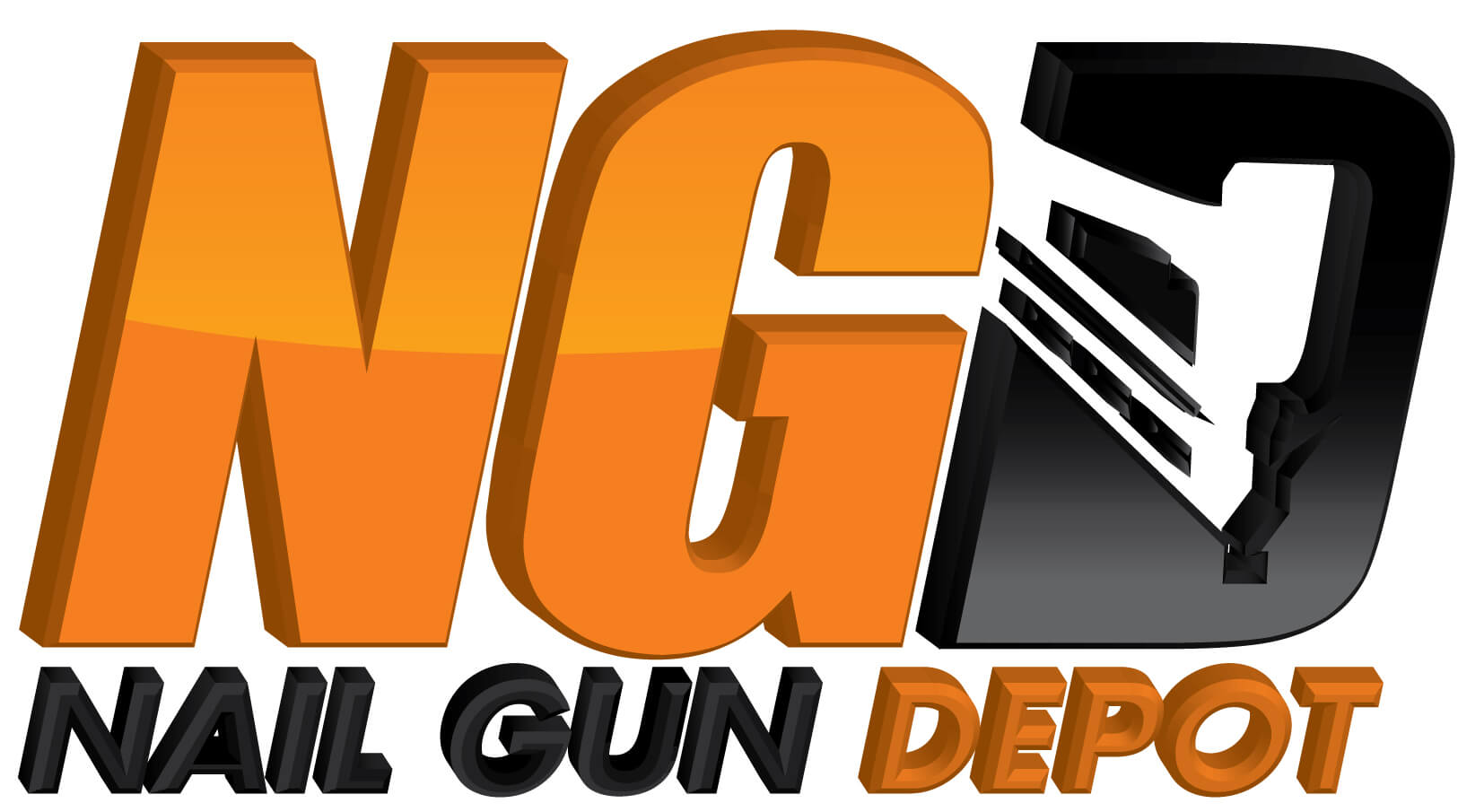 The contents and photos hereunder are taken from Nail Gun Depot's publication on October 17, 2017.
Recently receiving a Pro Tool Innovation Award (PTIA) for their FCN90L coil framing nailer, Everwin Pneumatic has quickly earned industry recognition for their cost-efficient, high-quality air nailers and staplers. Among several recent additions to the Everwin product lineup, the PT850EA (21-gauge pin brad nailer) and P650EA (23-gauge micro pin brad nailer) each stand to rattle cages for established competitors at Grex, Cadex and Senco.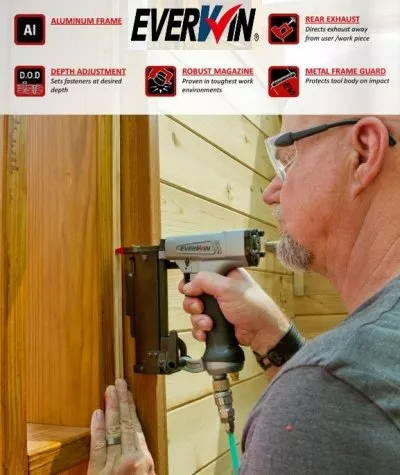 But, will the woodworking community simply put down their tried and tested tools, and take a gamble on Everwin? Let's examine why woodworkers should consider it.
At first glance, aside from the difference in body color [Everwin tools sport a silver body with red accents], it could be somewhat easy to mistake an Everwin pin brad nailer for Grex. But, with a familiar body design, and features that rival key competition, how can Everwin maintain their cost-competitive advantage?
Let's take a closer look at both the Everwin PT850 21 gauge micro brad nailer, as well as the Everwin P650 23 gauge micro pin nailer.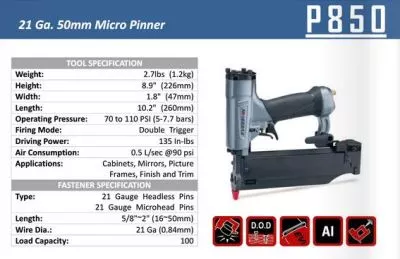 We start with Everwin's PT850 21 gauge micro brad nailer. Just like Senco's FinishPro 21LXP, the Everwin is plenty capable of driving 21 gauge micro brads from 5/8" to 2" in length - without splitting or requiring touch up work. And, like the NEW Grex H850LX, the PT850 features a last nail lockout with override, as well as a comfort grip handle, narrow nose and no-mar tip. Other features from Everwin include automatic pin length adjustment, side load magazine, a double safety trigger, rear exhaust with built-in muffler, pin reload indicator and reversible belt hook. With easy access bolts and wrench included, Everwin has designed this tool for easy jam clearance and depth adjustment.
For projects that require a more delicate touch, we turn to the Everwin P650EA 23 gauge micro pin brad nailer. Range matching the Cadex CPB23.50, Grex P650L, and Senco FinishPro 23LXP, Everwin's 23 gauge pin brad nailer runs headless pins from 1/2" to 2" in length. Like the Everwin 21 gauge nailer, the P650EA features a last nail lockout with override system, to prevent dry fires and driver marks on the work piece. Matching the 21 gauge tool feature for feature, consider using the Everwin P650EA for cabinet trim installation, mirror and picture frame assembly, and other light-duty projects in trim woodworking.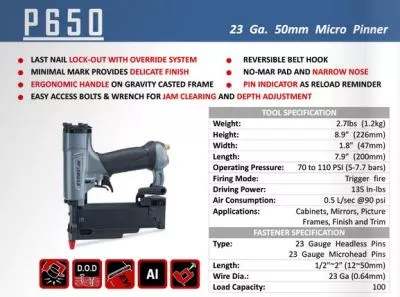 Now, considering the specs and features, is Everwin worth the gamble?
Brands such as Grex and Cadex have garnered a strong reputation for excellent build-quality, especially among the enthusiast woodworking community. While Everwin offers a high-quality air nailer, we certainly can respect and appreciate the time-tested products offered by Cadex, Grex and others.
Most brand-loyal woodworkers will no doubt stick to their guns, but for those who need a well-built, budget-friendly pin nailer, we'd suggest Everwin. As Everwin continues to claim new territory with their expanding lineup of collated fastening products, we can almost certainly expect to see continued growth in quality and performance.
Would you bet on a new Everwin pin brad nailer? Let us know.
To view the original article, visit https://www.nailgundepot.com/blog/everwin-pneumatic-pin-nailer-review.html