ABOUT US - CORPORATE INTRO
CORPORATE INTRO
Learn about the background of EVERWIN the nail gun manufacturers for the fastening industry and our work on nailer stapler manufacturing, branding, and social responsibility.

BACKGROUND
Although founded in 2012, EVERWIN® breathes expertise through over 120 years of combined experience between the founders. Innovative tool design and manufacturing precision drive EVERWIN® to be a leader in industrial fastening solutions.
EVERWIN® was founded by a group of American and Taiwanese pneumatic tool experts, each boasting decades of success in the world of pneumatic fastening. They founded the company with one shared goal in mind—to "build a brand the fastening industry can rely on for consistency and efficiency".
Our Story So Far...
Within two years of being founded, EVERWIN® launched a series of industrial coil nailers that filled a longstanding need in the pallet-making industry for extremely durable nailers. This solidified its reputation as one of the toughest tool manufacturers in the business. EVERWIN® continues to produce industrial nailers and staplers that exceed standards, from a series of heavy wire staplers to plier staplers and jumbo strip nailers. Having built and refined its reputation in the industrial fastening sector, it entered the construction fastening sector and in 2017 introduced the FCN90L Ultra-Light Coil Framer, which revolutionized the construction industry with its weight reduction and PRECISION NAILING TECH.
Today EVERWIN® provides a comprehensive array of high-quality pneumatic tools to serve the Pallet and Crate, Furniture, Automotive, Construction and Packaging industries. In 2017, it moved into its new headquarters with state-of-the-art manufacturing facilities. This, as well as its distribution and service sites across the globe, helps EVERWIN® provide customers with even better groundbreaking products and unparalleled services.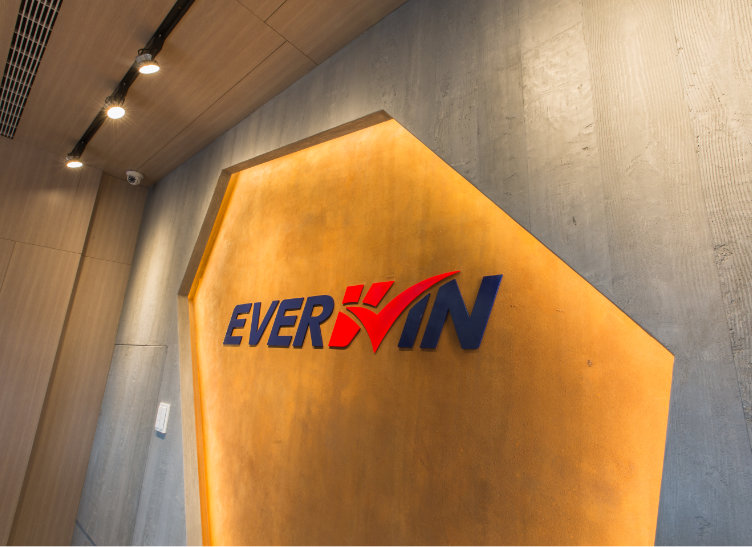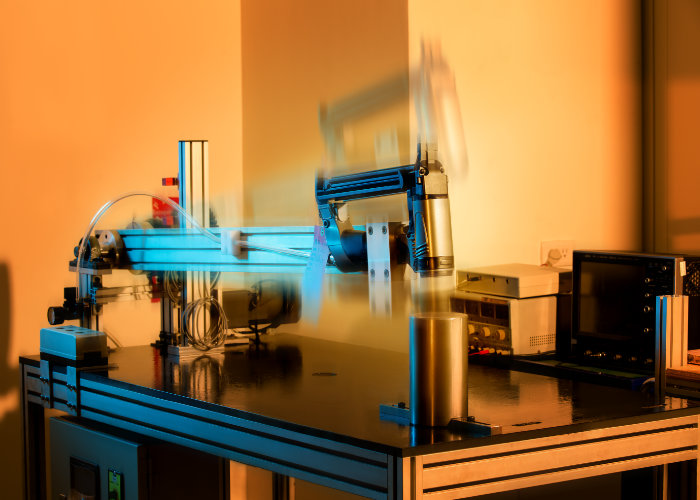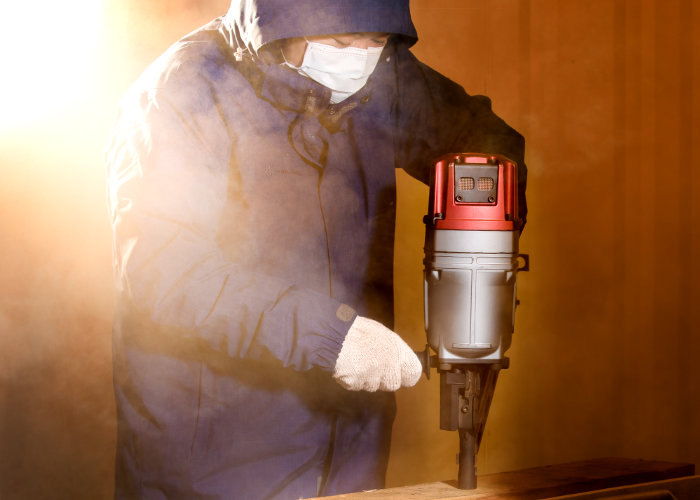 MANUFACTURING
Beat It Up, Rinse and Repeat
We at EVERWIN never ask how a tool can be made cheaper, instead we ask how we can make it more durable. True professionals depend on their tools to make a living, which is why the design of every EVERWIN tool goes through rigorous destructive tests in the research and development phase. We drag our tools, drop them, pound them, freeze and even overheat them to ensure they endure the harshest field conditions.
Check, Re-check then Check Again
The 3-Step Quality Assurance Process hereunder controls the consistency of all tools out of EVERWIN's factory. Scroll through our 3-Step Process here to learn more.
Step 1

Incoming Component Inspection: prior to being stocked in the warehouse, every EVERWIN component is cycled through our Quality Control department. The sample size inspected varies depending on the nature of the component, inspection is done with customized gauges and the most sophisticated equipment in the modern pneumatic tool industry.

Step 2

Assembly Line Test Fire: after assembly, each EVERWIN tool is test-fired with the largest and the smallest fasteners it is built for. This test is conducted by our technicians on both high pressure and low pressure settings.

Step 3

Randomized Pre-shipment Examination: before each shipment is dispatched, a percentage of tools are selected at random by our quality control staff. These tools are inspected on their appearance, packaging and functionality. Thus, concluding EVERWIN's 3-Step Quality Assurance Process.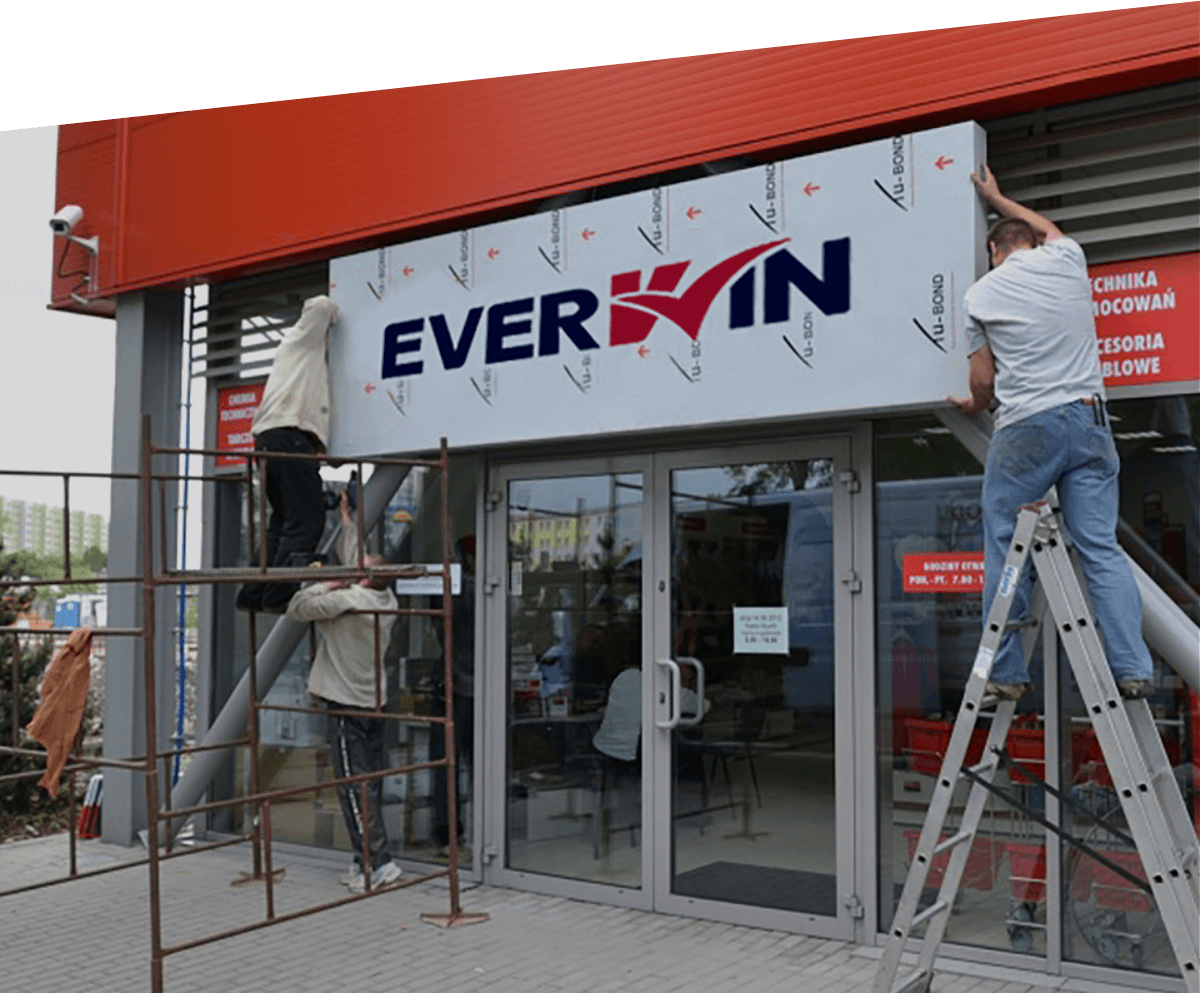 BRANDING
The EVERWIN Promise
Just like how our customers inspire us, we want to inspire them back with the EVERWIN promise. This means we support our customers actively in a solution-oriented manner. Our goal is to let customers and users focus on their businesses, while we focus on offering top quality tools.
EVERWIN's Market Presence
EVERWIN covers all five continents with more than 300 distribution partners, commanding a solid, global presence. Structurally speaking, EVERWIN is large enough to serve and small enough to provide unparalleled flexibility. With this foundation, we hope our customers, whether they be a small family business or a large international group, find doing business with EVERWIN feasible.
EVERWIN's Secret to Success
Our constant efforts to support distribution partners with niche solutions based on their local market needs, matched with EVERWIN's fast launch package that comes with close follow-ups both during and after the launch ensure our partners consistent growth in sales and results.
CSR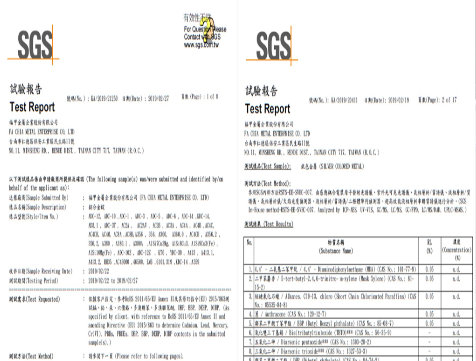 RoHS & REACH Certificates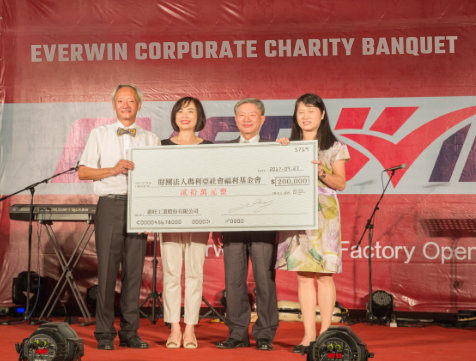 EVERWIN Corporate Charity Banquet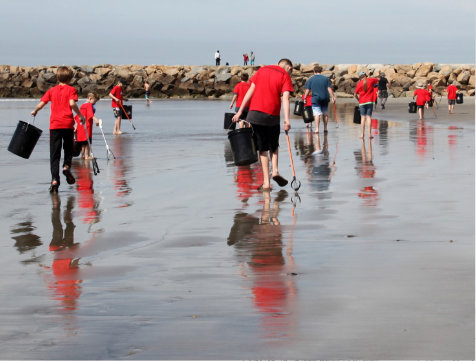 EVERWIN Sponsored Beach Clean-Up
EVERWIN's Work of Sustainability
Sustainability has always been an important factor that shapes our product development and production. Knowing the manufacturing industry's impact on our society and the environment, EVERWIN realizes the importance of conducting sustainability work better every day. However, we know that having only the right mindset will not be enough without the full participation of every party involved. That is why we at EVERWIN operate on the foundation set by our "Five Pillars of Sustainability". Please see EVERWIN's Five Pillars of Sustainability here for more details.
EVERWIN Cares
Lester Chuang, President of EVERWIN Pneumatic Corp.: "Top quality is the first and foremost priority for EVERWIN, it means making safe yet efficient and durable products. EVERWIN strives to keep a harmonious relationship with society and the environment while maintaining our perfection in toolmaking. With additional resources EVERWIN possesses, we give back to this world in hopes to make it a better place."