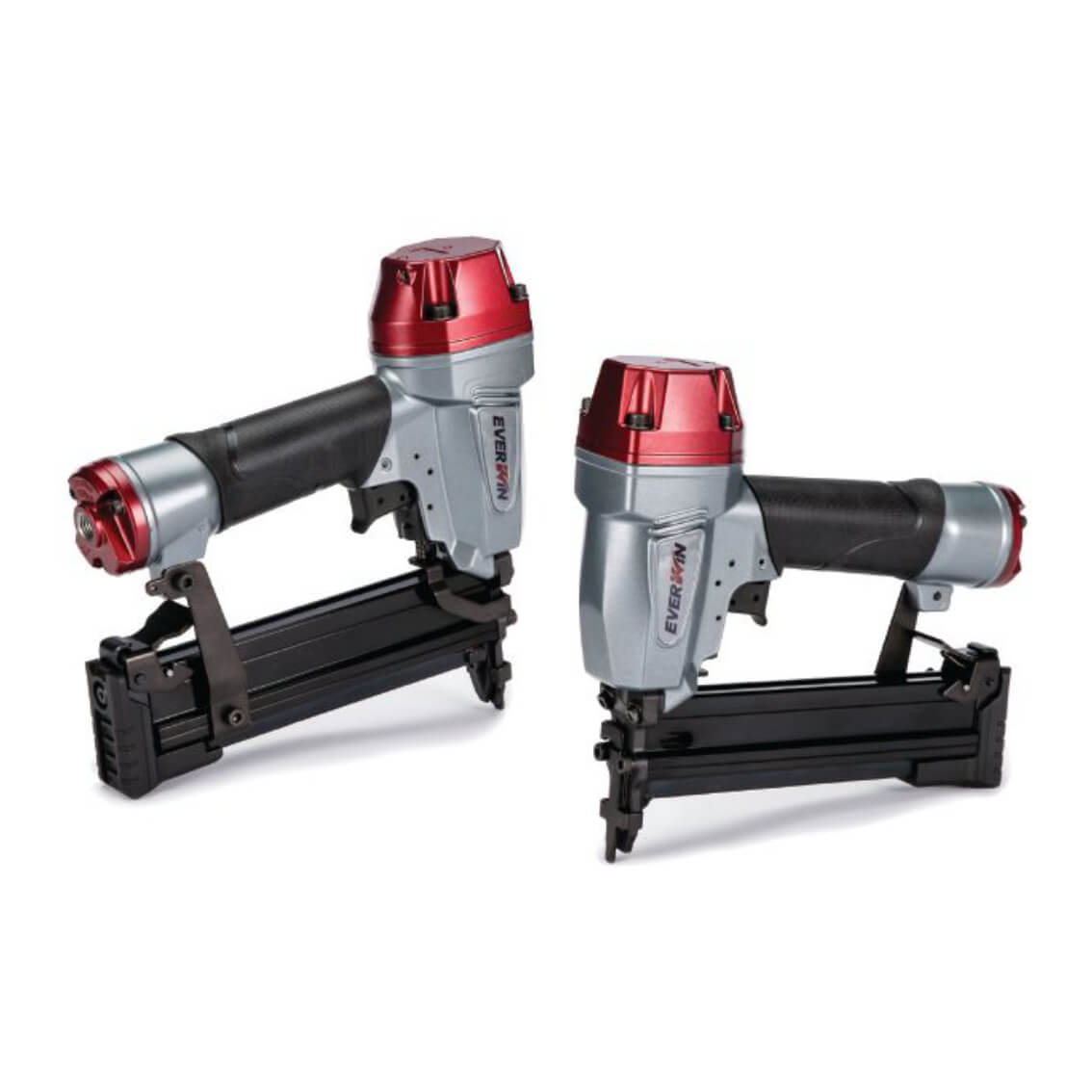 Media Reports
Contractor Supply Magazine on the FN1850 and the FS9040
Jun 30, 2021
In the face of an ongoing global health crisis, most manufacturing plants have been left with no choice but to operate below full capacity and strategically schedule workers to limit the number of employees in a specific location at any given time.
Even without the pandemic, the number of industrial robots worldwide is growing by around 14 percent annually. As the world braces itself for a future that's been completely changed by the current crisis, the manufacturing industry's reliance on automation will only run deeper, and it's easy to see why. This applies to manufacturing that involves nailing and stapling as well.
"Historically, Everwin's range of nailers and staplers have been proven to withstand the harshest manufacturing environments there are, quickly rising in the past decade to take the largest market share amongst industrial nailers and staplers in the USA serving the pallet, furniture and manufactured housing industry," says Andy Chuang, manager of marketing and sales. "We expect our upcoming 18-gauge brad nailer and narrow crown cap stapler to live up to the same standards."
After a two-year development, five engineering pilot runs and eight-plus field test takes, the FN1850 (18-gauge brad nailer) and the FS9040 (90-series narrow crown cap stapler) are expected to roll out in Q4 of 2021.
"The habits of users in different applications were closely observed, which helped us reinforce and shield the structure of these tools where impact is expected and allows us to keep key, practical features onboard such as a rear exhaust port and a quick jam-clearing mechanism," Chuang says.
"The longevity of these tools, matched with Everwin's industry-leading automation control valves, offers an immediate upgrade to automation solution providers that are looking to boost the efficiency of their customers while minimizing maintenance rates."