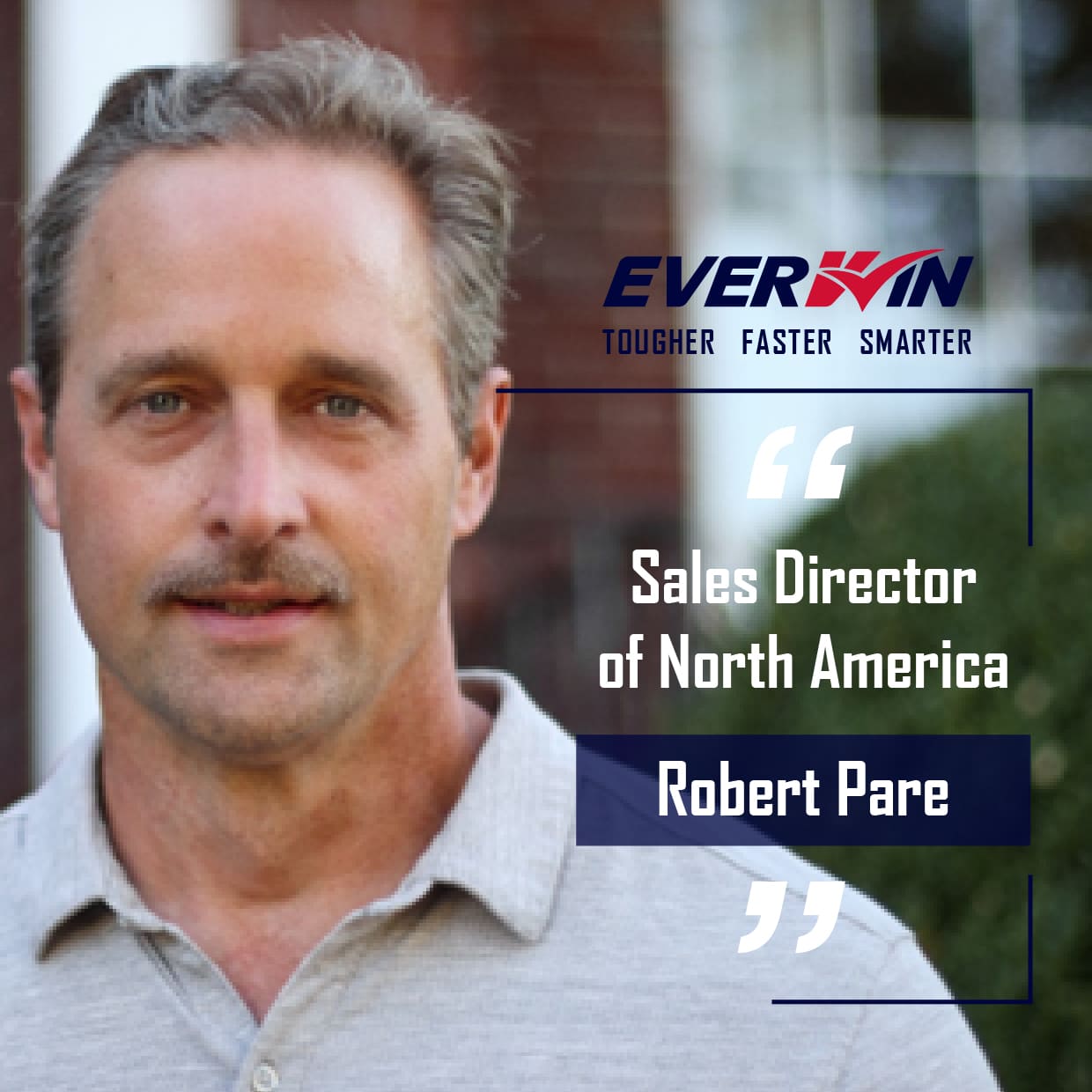 Media Reports
EVERWIN's New National Sales Director of North America, Robert Pare.
Oct 14, 2022
Robert's knowledge and experience will be pivotal in identifying partner opportunities, maintaining strong working relationships with current clients, and ensuring the delivery of quality solutions that meet EVERWIN's short and long-term goals.

Sales Director of North America - Robert Pare
"I am anxiously looking forward to connecting with all the great friends I have made in over 25 years in this business and making new friends" states Robert Pare'. "Growing the trusted Everwin offering and drawing on my strengths in product development, training, sales, and channel management to provide this rapidly expanding customer base with total, trusted solutions in an evolving market. Our Future Together is Strong!"
Welcome to the Team Robert!
# # #
About EVERWIN PNEUMATIC
EVERWIN® was founded in 2012 by a group of American and Taiwanese pneumatic tool experts, each boasting decades of experience and success in the world of pneumatic fastening. They founded the company with one shared goal in mind— to "build a brand the fastening industry can rely on for consistency and efficiency". EVERWIN quickly garnered recognition as a premier brand for industrial fastening tools. With strong roots in the industrial market, EVERWIN has a different take on construction nailers and staplers from most price-driven manufacturers today; and with a touch of innovation, its 2017 and 2018 product introductions earned EVERWIN back-to-back Pro Tool Innovation Awards