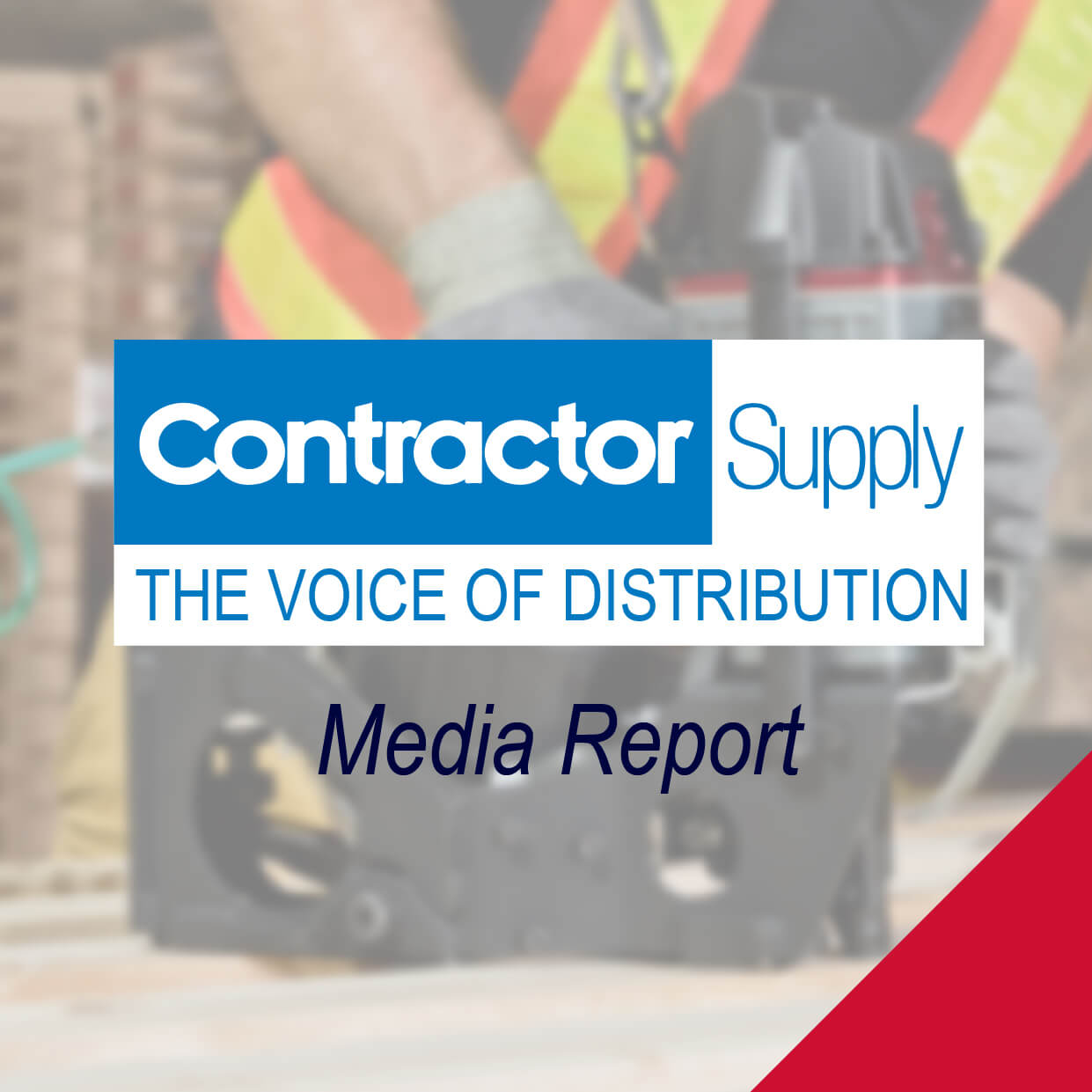 Media Reports
Interview With Everwin Pneumatic (Contractor Supply Magazine)
Aug 04, 2022
Inflated lumber prices, devastating supply chain shortages, and the rise in automation, the past few years have been unprecedented for the construction and manufacturing industry. Yet EVERWIN was listening to the voices of our users, and we had already taken action.

The newly released PCN70CL revolutionizes wooden pallet repairs by reusing lumber, the new FSN3400LM framing nailer is customized to fit industrial production lines, and the EVERWIN warehouse increased tool stock to up to 5,000 piece to combat supply chain disruptions.

Interview with Andy Chuang, Manager of Marketing and Sales at EVERWIN PNEUMATICS and Contractor Supply Magazine.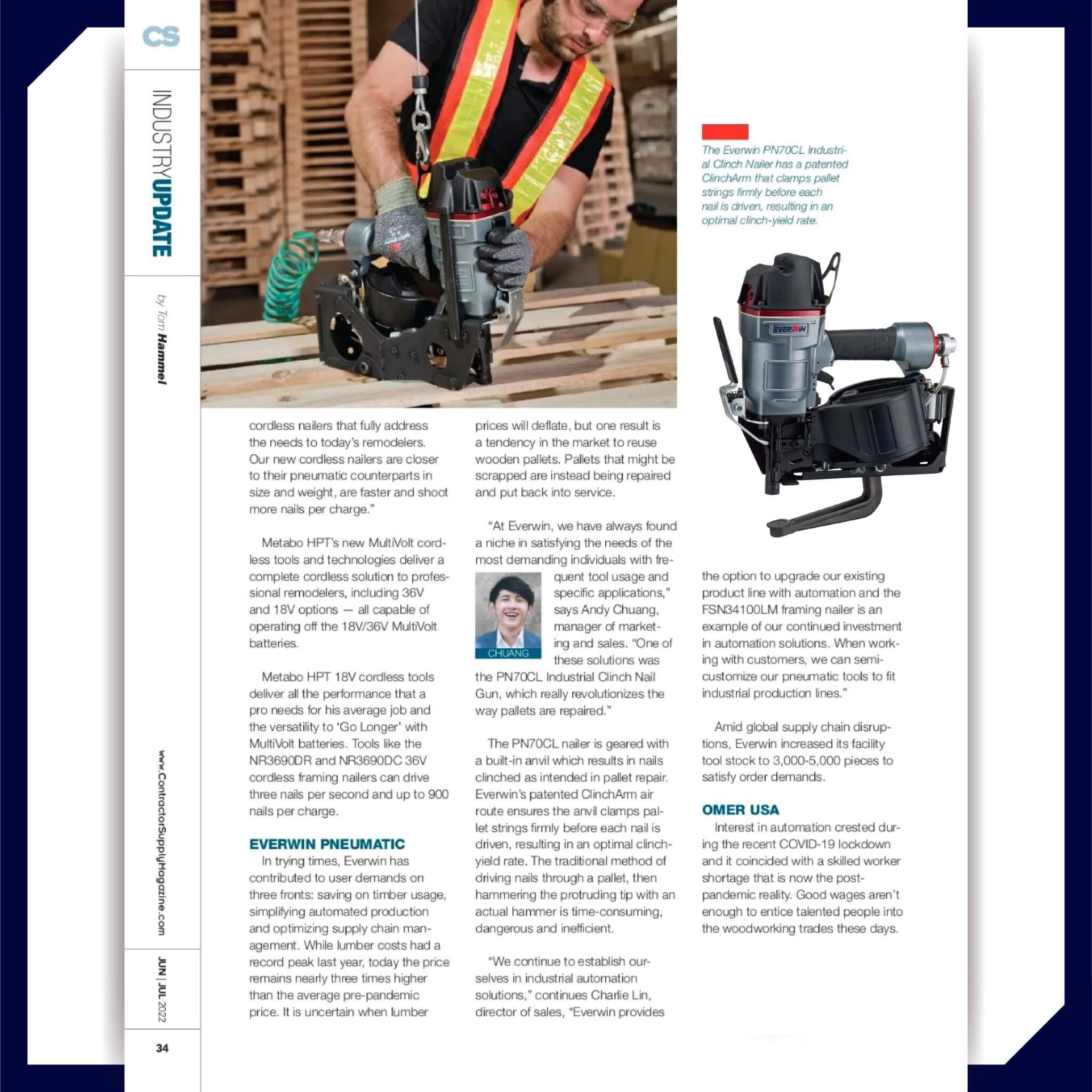 Read the full article here. (page 34)
# # #
About EVERWIN PNEUMATIC
EVERWIN® was founded in 2012 by a group of American and Taiwanese pneumatic tool experts, each boasting decades of experience and success in the world of pneumatic fastening. They founded the company with one shared goal in mind— to "build a brand the fastening industry can rely on for consistency and efficiency". EVERWIN quickly garnered recognition as a premier brand for industrial fastening tools. With strong roots in the industrial market, EVERWIN has a different take on construction nailers and staplers from most price-driven manufacturers today; and with a touch of innovation, its 2017 and 2018 product introductions earned EVERWIN back-to-back Pro Tool Innovation Awards